My daughter wanted to have a "real" tea party. Sure, we have had pretend tea parties. However, for a few years now, she has been insisting on having a "real" tea party. (One of the guests she wanted to invite when she first started insisting on the party was Jesus…not just in spirit form. After quite a bit of explaining, she decided it was okay for Him not to be in corporeal form to attend). Thus, for a few years (or maybe more), I have been meaning to take her to the English Rose Tearoom in Chattanooga, Tennessee for a proper English tea experience.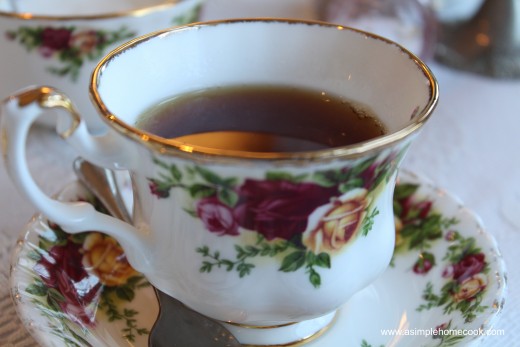 Well, we finally made it and my only regret is not going sooner. It was a wonderful experience. Not only did my daughter absolutely love everything about it, the tea and food were delicious.
As we were being shown to our table, my seven-year-old was asked if she would like a "princess" cup instead of the larger tea cup on the table. She immediately said yes and was delighted to have the smaller, more appropriately sized cup. We shared a pot of the house tea. Although I insisted on pouring the tea, she loved adding her own sugar and cream.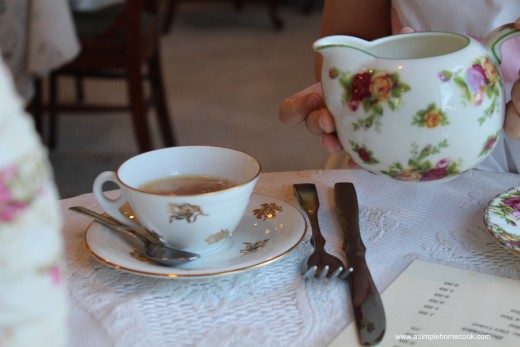 The house blend was delicious! It was presented in a beautiful tea pot and covered in lovely tea cozy to keep the tea warm.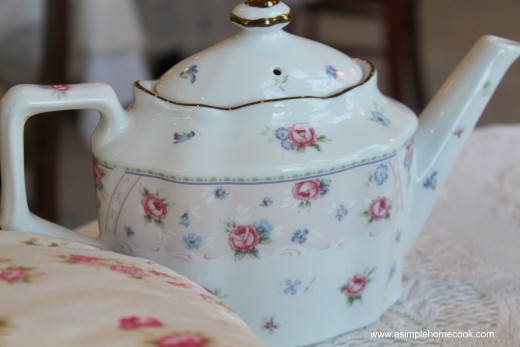 Keeping with my desire to have her experience a proper English tea and our party intent, I ordered the "Afternoon Tea" with an extra scone at the recommendation of our server.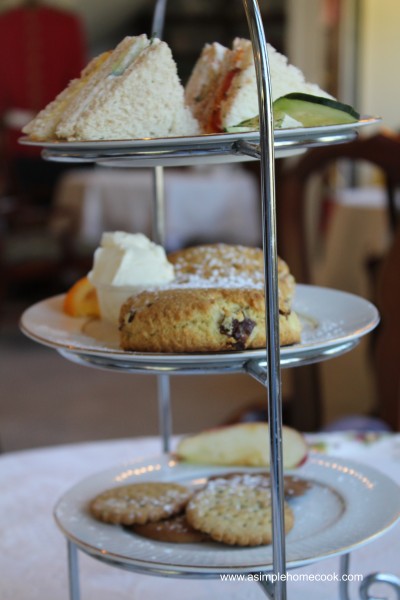 The the sandwiches were very cute and delicious. My daughter loved them all…including the salmon mousse.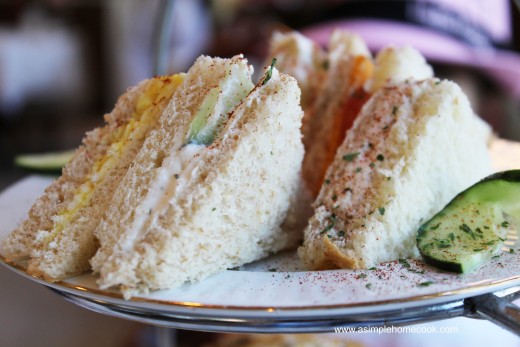 Frankly, the scones were the part of the tea that I was dreading the most. I have had very few scones that I have really ever liked…not my mom's homemade, not those I had in England,…not hardly any. I was especially concerned when my daughter chose the date and almond scone, but I decided to get the same. All my fears disappeared with the first bite. They were the best scones I have ever eaten.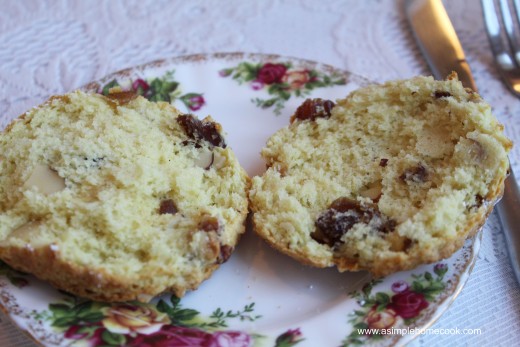 In addition to the afternoon tea, tea sandwiches, scones, etc. on the menu, they have other sandwiches, and soups. They even have a lunch menu that is available until 2:30.
The English Rose is open Tuesdays through Saturday from 11 – 5.
The tea room's location was originally a hotel in the late 19th century to serve travelers arriving/departing by train from the terminal across the street. In a somewhat ironic twist, the once grand terminal is now a part of a hotel.
It is now directly across the street from the parking garage next to the Chattanooga Choo Choo. If you decide to park in the garage, it is $3 for all day parking. The garage is cash only payable to machines. If you do not have exact change, you will get your change back in dollar coins.
We plan to go back soon and take my husband this time 🙂
English Rose