The Christmas baking season has officially started at my house. Every year at this time, I am reminded of the MASSIVE amounts of cookies, candy, and bread my mother would make. She gave it to anyone and everyone.
We decided to start with one of her easiest and favorite cookies, Lemon Whippensnappers. They not only taste good, but my five year-old daughter can really help with making them. Great fun and family memories are made.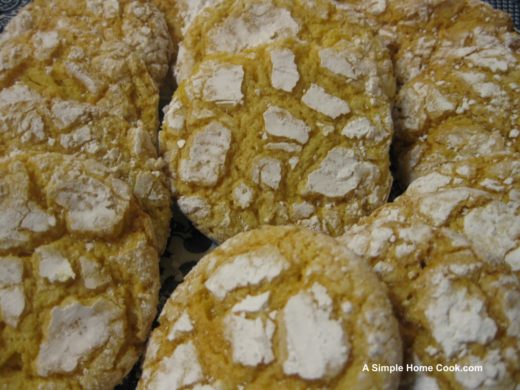 Recipe: Lemon Whippensnappers
Ingredients
1 pkg. (17 oz.) lemon cake mix
2 c. frozen whipped topping—thawed
1 egg
1 ½ c. sifted powdered sugar
Instructions
Grease cookie sheets.
Combine cake mix, whipped topping and eggs in large bowl.
Stir until well mixed.
Drop by teaspoon into powdered sugar; roll to coat.
Place 1 ½ inches apart on cookie sheet.
Bake at 350 for 10 to 15 minutes until light golden brown.
Remove from cookie sheet. Cool.
Makes 4 dozen cookies.
Variations
You could use other flavors of cake mixes.