The NYPD: New York Pizza Department has brought authentic New York style pizza to the Chattanooga, Tennessee area. Their Neapolitan pizza is a 24-inch pie that has to be folded a little to fit in the to-go box and has enormous slices. Most importantly, it has a great texture and taste.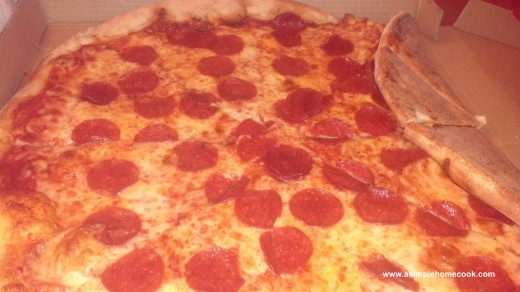 Located in a strip mall along Route 153 in Hixson, the restaurant is clean and tastefully decorated to honor New York, fire fighters and police officers. The very friendly staff and timely service add to the great atmosphere making it a great place to dine in.
In addition to selling whole pies, they also sell pizza by the slice. Most people eating in the restaurant seem buy the pizza by the slice…often getting more than one type of the many specialty pizzas available.
They also have daily specials by the slice. These specials are not always pizzas normally found on the menu, like Curry Chicken Rice pizza (Delicious!!).
The NYPD is definitely worth a trip out of your way to get a slice of New York in Tennessee.