Champy's Chicken on MLK in Chattanooga is a restaurant known for, you guessed it, its Fried Chicken.  Despite rave reviews from friends, I never ate at Champy's until about a year ago.  By the time I finally tried Champy's it already had multiple locations including a couple in Alabama and one in Georgia. It is now a small, expanding regional chain that includes two locations in Chattanooga; it still small enough to be the type of restaurant I prefer to eat at and review here.  Champy's on MLK is their original location.
My first meal at Champy's was lunch with my daughter.  We ordered a family meal as we were taking much of it "to go" for my husband and his work. A family meal is still my favorite way to order fried chicken  at Champy's as it is more economical than ordering separate fried chicken meals for each person.  Plus, it gives us plenty of fried chicken to take home for another meal.  My favorite way to eat any fried chicken is cold, right from the refrigerator.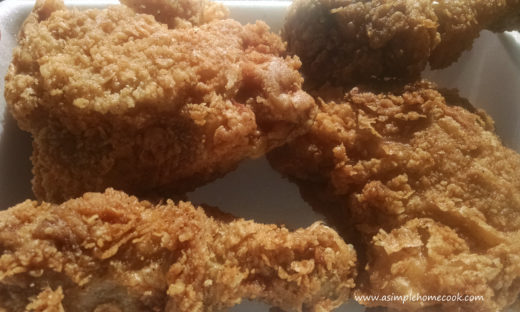 Many people say that Champy's has the best fried chicken they have ever tasted. Those people that I know appreciate the touch of the Cajun/Delta influence in the chicken's seasoning.  It is just enough to be noticed, but not overwhelm the chicken. Because the chicken is fried to order, it taste fresh instead of like it has been sitting around for hours under a heat lamp.
The chicken plates and family meals are served with house made sides that are all delicious.  Cole slaw and baked beans are the standard sides and my favorites.
While I really enjoy the crispy, yet tender, fried chicken, it is not my favorite item that Champy's serve.  During crawlfish season, Champy's serves  crawfish by the pound, #1 or #3.  The boil also has the standards of good sausage, mushrooms, potatoes and corn on the cob.  Yum!  If you have not had a crawfish boil, you should probably be warned that most of the spicy heat of the boil is found in the mushrooms, potatoes, corn, and the heads of the crawfish.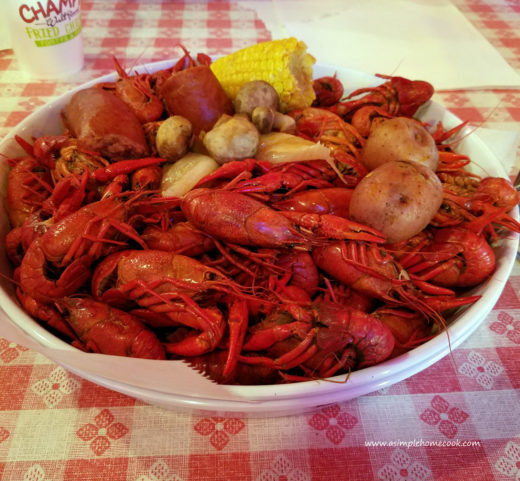 The service has always been very friendly and attentive.  It can get crowded, so I like to go best during off peak hours.
Champy's Fried Chicken is definitely worth checking out, especially if you like the Cajun/Delta touch.