My mom started making these chocolate cherry bars in 1970's. I recently discovered that was probably because it seems to be a version of a 1974 Pillsbury Bake-off recipe.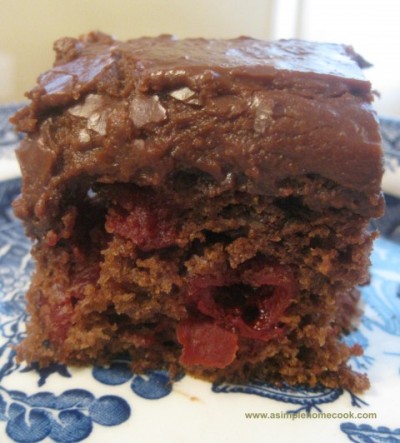 (Side Note: My cake did not turn out this time as pretty as I would have liked, but it tasted great.)
This was a cake that neither I nor my sister liked as kids. I think most of the issue was that the recipe called for Devil's food cake mix…I don't enjoy Devil's food cake. So, I now make it using a German Chocolate cake mix (my husband's favorite) and my family really likes it now (they were not as happy when I made the original version).
It is a super easy cake.

If you use the canned cherry pie filling with "more fruit" or home canned that has lots of cherries, use an additional egg in the batter.
Enjoy!