My mom used to make this cream cheese pie crust; she only made it for just one recipe…pecan teasers.  I never considered using it for anything else until talking about pie crust ideas for a tomato pie with a friend one day. I don't know why I had not thought of it before. it was a really tasty crust that was a nice combination of flaky and sturdy.
I think that it is the easiest crust I have ever made.  I now find myself using it for both savory and sweet pies.  In fact, one day I made up four batches, two to use and two to freeze, just because I had a bunch of cream cheese that needed used.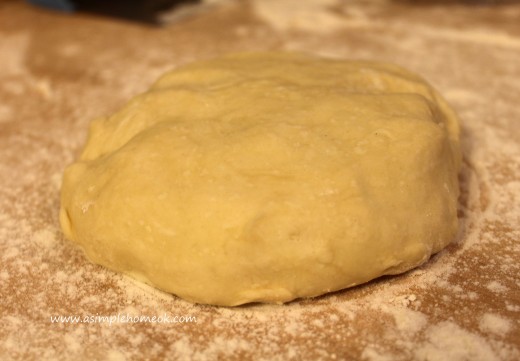 It is also a very forgiving crust.  It does not tear too easily and can be easily put together if it does.    However, I discovered that it is not my favorite crust for double crusted fruit pies.  It tends to crack apart as it drops down when the fruit cooks in the pie, see my blackberry pie post for more information.