I have told how to make the cream puffs, but you need to put a filling inside of them to make them tasty.
The filling possibilities fall into two categories, savory or sweet.
Savory fillings in small cream puffs make very good appetizers or light snacks.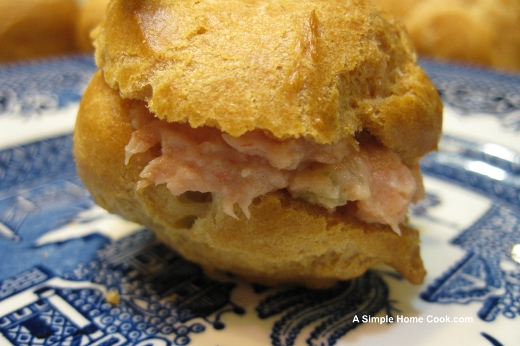 Here are a several ideas:
Flavored cream cheese
Cream cheese and olives
Cucumber Salad
Chicken Salad
Crab Salad
Shrimp Salad
Pimento Cheese Salad
Ham Salad
Here is how I make ham salad (a quasi recipe):

Recipe: Ham Salad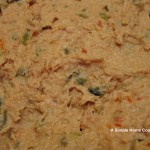 Ingredients
Cooked ham in cubes or chunks
Cubed or diced sweet pickles
Diced pimentos Mayo or Salad Dressing
Sweet ickle juice or cider and sugar blended
Instructions
Using a manual/electric grinder or food processor, grind ham.
Add pickles and pimentos to taste in ground ham.
Add mayo/salad dressing and sweetened vinegar to ham mixture until a creamy consistency is achieved.
The amounts will vary with amount of ham and individual preferences.
Sweet filling ideas are just as plentiful:
Chocolate Mousse
Whipped Cream
Vanilla Pudding
Fruit Preserves
Custard
Bavarian Cream
Pastry Cream
Here is the cream filling I used and really liked.  I came up with the idea on my own to try and replicate Schmidt's real cream filling.  I found some similar versions on the Internet after the fact. 
Even though it came close, it was not the same as Schmidt's but was extremely good any way.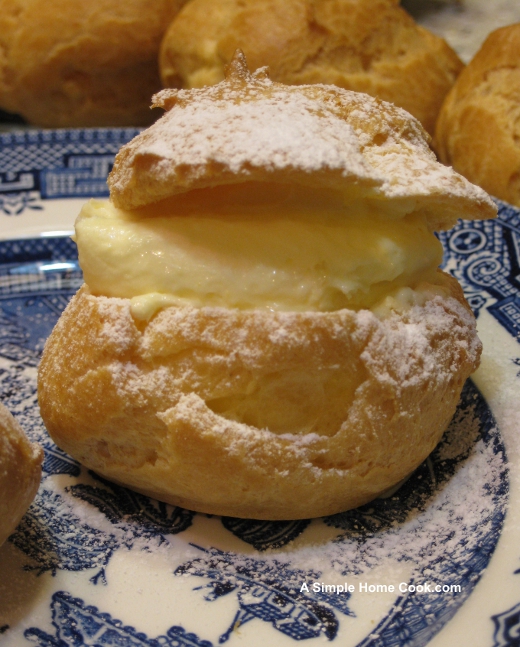 Recipe: Cream Filling for Cream Puff
Ingredients
8 oz. Heavy Cream
1/8 c. extra fine sugar
1/2 sm. pkg. instant pudding
2 – 4 oz. cream, half/half or whole milk
Instructions
Whip heavy cream adding sugar during the process until cream is stiff.
Add 1/2 small package of instant pudding.
Slowly stir in additional cream until pudding is melded into mixture. (Taste to make sure it is no longer gritty with pudding mix.)
Pipe or spoon into prepared puffs.
Quick Notes
Vanilla and French Vanilla pudding make work well.
Recipe may be doubled for more puffs.
Use larger (Tablespoon + ) puffs for the sweet fillings.
You can also make a similar pastry cream from scratch. I will include that recipe at a later date. If you would like it now just contact me or leave a comment.