As promised, this is the follow-up post to Creamed Tomatoes, Version 1. The main difference is this version contains cream, milk or half-and-half.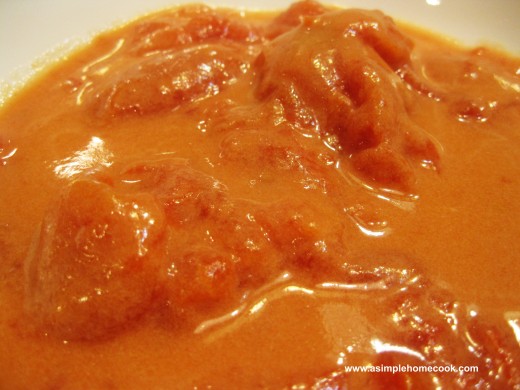 I have come to the conclusion that my mom made creamed tomatoes both with and without the milk/cream.
Here is as close as I can get to her recipe:

I do not add any butter to this version because I use either whole milk or half-and-half.  There is enough fat in the whole milk to cream choices to make the end product very creamy without the butter.
No, the milk should not curdle just because you add it to hot tomatoes.  Just be sure to reduce the heat…well below boiling…and slowly stir in the milk.
Even commercially canned tomatoes can vary widely on sweetness and saltiness.  I strongly suggest tasting them before deciding how much sugar and salt to add.
Up next, the last creamed tomatoes installment:  Creamed tomatoes with dumplings.