It is hard to believe that you can find good barbecue in a feed store, but that is the case in Louisville, Kentucky. Okay, the name of the restaurant is Mark's Feed Store…they sell feed for people, not livestock.
The name really fits the restaurant. Although I only went to the Barstown Road location (there are four in the area), the decor and friendly staff made a good atmosphere to enjoy eating barbecue.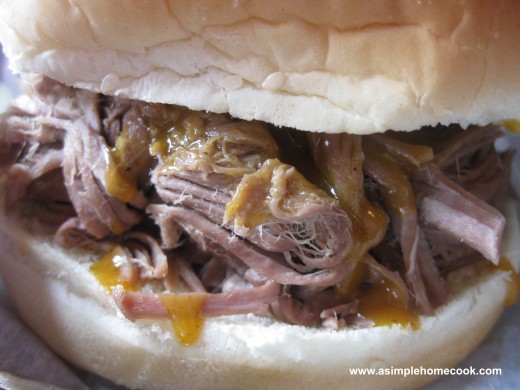 Everyone in my group had the pork bbq sandwich; it was delicious.
The pork was moist and well seasoned. They have three different sauces: the original (it has some mustard), a red, and a hot.
The sides were excellent as well. I could resist trying the "fried" sweet corn. It tasted slightly like the dried sweet corn my dad loved so much. I was pleasantly surprised to find it was not even a little greasy.
We were too full to eat dessert, but they sounded great. So…I bought a piece of buttermilk pie to go. My daughter and I split it later on that night…it was very tasty.
The prices were very reasonable. The service was very friendly.
This was my favorite experience in a "feed store"…I never even thought about buying ground corn or salt blocks.