Despite living close to South Pittsburg, TN where Lodge cookware is manufactured and the National Cornbread Festival occurs every year, I have had some very dry and fairly tasteless cornbread  over the years…some from my own kitchen.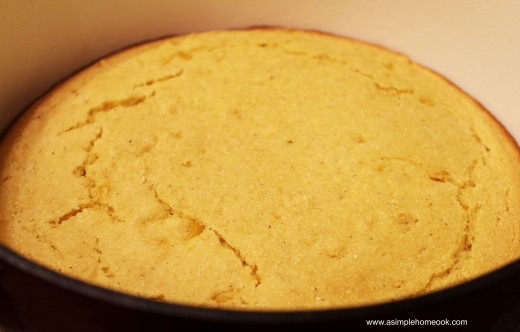 While preparing to go camping this summer, I think I have finally found an easy recipe that delivers the rather elusive moist, tender, and delicious cornbread my family loves.  I discovered a recipe in The Scout's Outdoor Cookbook for a dutch oven cornbread.  Although I made some adjustment to the recipe (including eliminating the need  for several bags of a  cornbread/muffin mix), the results have been consistently very good.
Ironically, I have not made the cornbread in our outdoor dutch oven.   I  have  successfully made it in my Lodge Enameled Cast Iron Dutch Oven
, a Lodge Logic12-Inch Pre-Seasoned Skillet
, and regular muffin tins.  Thus, no special equipment is needed.

 Enjoy!