When I hear Kansas City, I think barbecue. So while traveling across the country and passing through Kansas City, Missouri around lunch time, I decided we should eat at a barbecue joint. When we looked to the gps for close restaurants, it showed that Arthur Bryant's was not far from where we were on the highway. We were in luck.
To be honest, I only remember hearing Arthur Bryant's mentioned on some television show and was unfamiliar with the rich history and notoriety of the establishment. It must have been just divine intervention that we ended up at the original location on Brooklyn Ave.
Even before we entered, it felt like an authentic barbecue joint. Upon entering, I noticed the wall lined with pictures of famous people who had patronized the establishment at some point. They were an impressive and eclectic group.
It was crowded for a Saturday afternoon, which helped us fall into line to order. It was apparent from the quick pace of the orders to know what we wanted before reaching the first window. You placed your order through a series of openings at the back of the restaurant and paid at the end where you picked up your food. A large menu hung over the area and was easy to read while you stood in line.
Meat was available by the pound or in sandwich form. The sides were sold separately. We decided to each get a different kind of sandwich.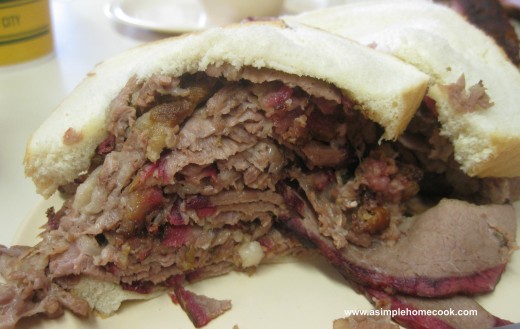 The portions were large. My sandwich (pictured above) was way more than I could eat, but the meat was very tender and tasty.
Despite eating authentic barbecue on a regular basis since moving to the South, my husband's "burnt ends" sandwich and my daughter's rib sandwich were not familiar presentations to me.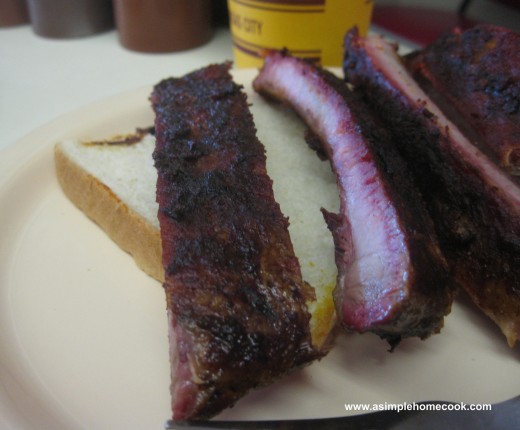 Not knowing how very large the sandwiches were, we also ordered a couple of small sides. They were typical side items.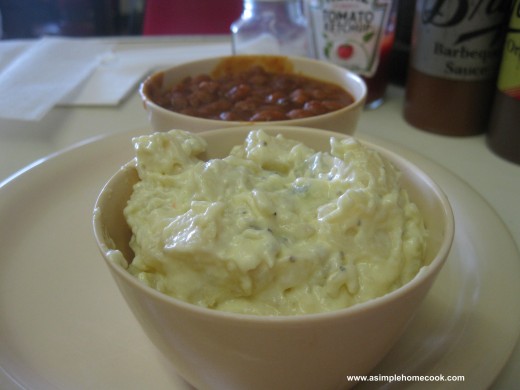 Although the food was decent, the experience of eating at the original Aurthur Bryant's was really worth the stop. It made us feel like we had stepped back in time and part of the history of Kansas City barbecue.