There is a hidden treasure in Cincinnati.  It is a bagel shop, Everything Bagels. Hidden from view of, yet almost next to, State Route 32  in the Eastgate area is this wonderful local gem that serves fantastic bagels and sandwiches.
From the first time I ate there, it became one of my favorites and "must go-to" places in Cincinnati.  Everything that we have ordered has been delicious.  Everything is freshly made and high quality.
My favorite sandwich is the cashew chicken salad.  Here is a poor quality photo of half of the sandwich.  Yes, the portion sizes are generous.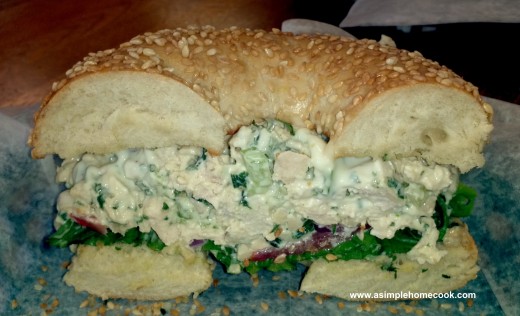 My sister prefers the buffalo chicken sandwich on (I think) an asiago cheese bagel.  Yes, you can ask for another type of bagel other than what is listed on the menu.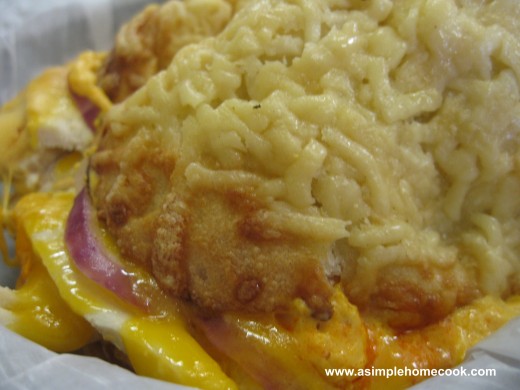 My nephews and daughter prefer just eating the bagels.  Yes, they are that good.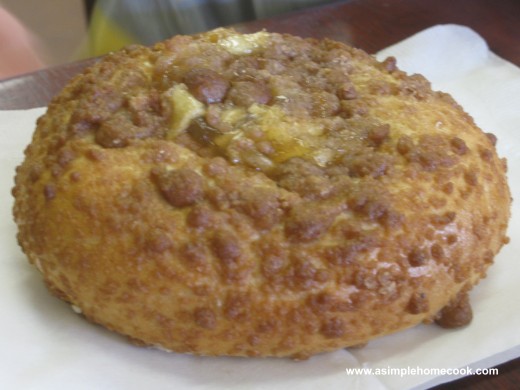 We also like to buy fresh and "made yesterday" bagels. The made yesterday bagels are 6 for 3 dollars. Yes, the bagels are still very good even when they are a day old.
Are you looking for something lighter than a bagel?  The also have wraps and salads.
Beyond the food, this is a clean, well-kept establishment that is not part of a chain.  Its local owners support the community and seem committed to quality. It is the kind of business that I love to support.
This hidden treasure is likely to be discovered by many more people as the very popular Jungle Jim's just opened a second location very nearby. You should be among them if you are in the area. Eastgate and Everything Bagels is conveniently located just off of I-275 and State Route 32.