I must admit that the records and glossy photos on the walls greeting us as we entered Gladys Knight and Ron Winans' Chicken and Waffles in Lithonia, Georgia did not help my skepticism about eating at a restaurant owned by and named after two music icons. My fear was that it would yet be another place with celebrity hype with disappointing cuisine. I am happy to report that my fears quickly dissipated when we received great service and good food.
This was my first time to a restaurant specializing in the combination of chicken and waffles. My daughter selected the combination from the "rising stars" (children's) menu.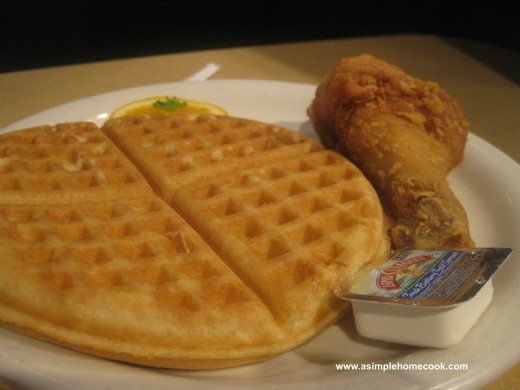 The chicken was perfectly cooked, crispy on the outside while moist on the inside. She also enjoyed the waffle..or at least what she could eat of it. It was a lot of food for a child's serving.
I also ordered a waffle, but I opted for a side of squash casserole.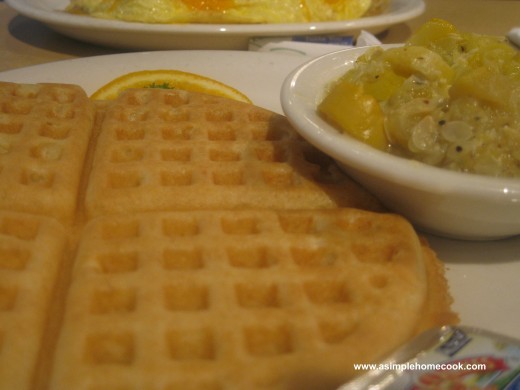 The waffle had a great flavor. It was not as crisp like I expected though. It seemed like it was either held in a closed container or reheated in a microwave. I would still order it again, but I would opt for another side the next time. I love a sweet squash casserole, but the menus description that it was baked to a sweet taste was kind of an understatement…it was very sweet.
My husband went a different direction than us; he ordered the chicken omelet.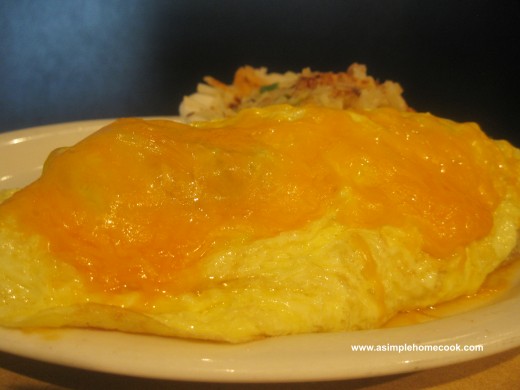 It was filled with a fried chicken breast, peppers, and onions. He said it was delicious…and very filling. I was glad it was filling, because it was a rather expensive omelet at twelve dollars.
Although I have not been to the location in downtown Atlanta, I can't imagine that it is any better than the suburban location. Plus, there is no charge for parking in the shopping center. I will go back to Gladys and Ron's Chicken and Waffles, but it will probably be at the location where the parking is free. Yes, I am that….frugal.