Christmas would just not be the same for me with out having these crackers/cookies. They have been a traditional Christmas "cookie" for generations. In fact, I know that they have been made for at least 100 years in my family.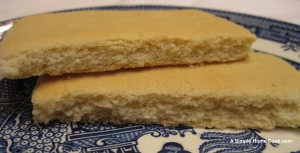 However, it is not so much the actual cracker/cookie that is so precious me as the fact that this was a entire family activity including my father, who did not cook much.
I am very thankful that I am able to pass along the tradition/recipe to my daughter as well.
This is a light, crisp cracker that is slightly sweet.  It has about the same sweetness level of a graham cracker, but it is totally different.
The recipe calls for Baker's Ammonia. DO NOT use a substitute.
This was my grandmother's recipe.

Recipe: Old-Fashioned Lemon Crackers
Ingredients
2 ½ c. sugar
1 c. shortening
2 eggs 1 tsp. salt
¼ fluid oz. lemon oil
1 oz. baking ammonia
1 c. milk
7 c. flour
Instructions
Combine ammonia and milk and let stand until the ammonia has dissolved.
Cream sugar and shortening, add salt and eggs and mix well.
Add ammonia, milk, and oil of lemon.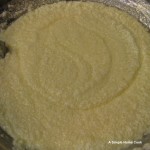 Then add flour.
Knead well. Kneading is important.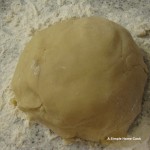 Roll to 1/8 inch thickness.
Cut into rectangles.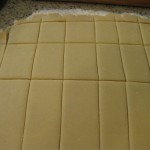 Place on lightly greased cookie sheet with the rectangles touching. Prick with fork.
Bake at 350 degrees F until light golden brown.
Quick Notes
Store in an airtight container.
Be sure to cut crackers then place them on cookie sheet touching each other or at least very close. It does make a difference in the final product.
A rectangular cookie cutter makes even uniform crackers. However, a pizza cutter also works well to cut dough.
Do not use air insulated baking sheets to bake these. They do not bake properly.
Parchment paper does work instead of lightly greasing the baking sheet.