My family loves Portabella mushroom steaks and burgers…just not the ones I used to make. Apparently, my general rule-of-thumb of simpler is better when it comes to veggies/fruit/fungi does NOT apply to grilled Portabella mushrooms. Olive oil and salt alone are not the taste sensation that my family wants.
Thus, I did some research and found several different recipes that all had a marinade with a few things in common: an oil, an acid, salt, and herbs. Thus, I put together my version with a flavor profile I thought my family would like and it was a hit…with or without cheese.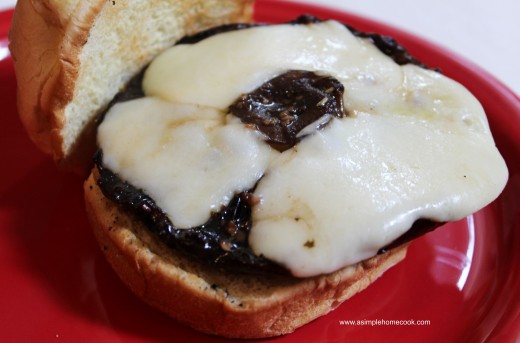 Our local giant warehouse store usually has packages of humungous caps for a very reasonable price. I usually grill up the entire pack, use about half for one meal and refrigerate the rest for a later meal.