Can you get crisp, moist, flavorful, and tender roasted chicken breasts without marinating or brining them? In short, yes.  The easiest way is by using chicken breasts with the bone in and the skin on.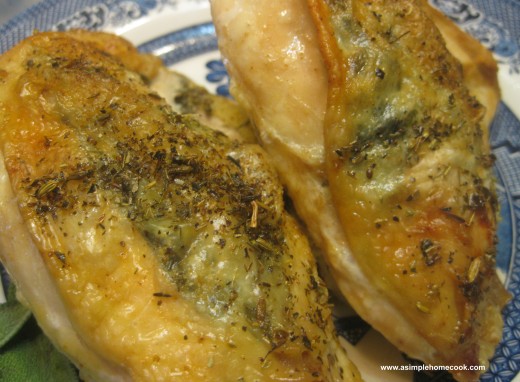 I think the real key is making sure the oven temperature is high enough to brown and crisp the skin at the start of roasting, but low enough not too cook the skin too fast.
This recipe works with any cut of chicken or even a whole chicken. If using dark meat pieces,  be sure to adjust cooking time to a little longer per pound.