I must be insane. It is mid-January and I am making hot fudge sauce. I should be concentrating on healthy foods, budget-friendly meals and warm soups, but I want peppermint hot fudge sauce.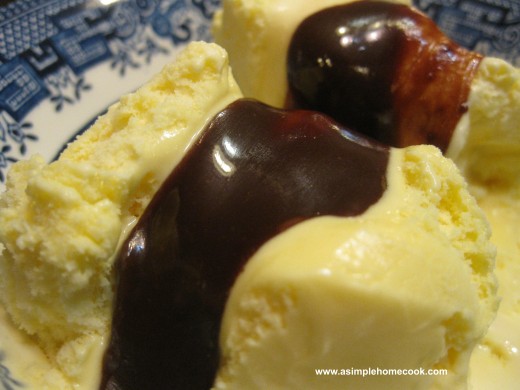 What makes me question my sanity most is that I am not the biggest chocolate fan. I like it every once and a while, but I believe there is such a thing as too much chocolate.
My father was totally at odds with my belief (although, even he said that something was too chocolatey once). Despite his love of chocolate, we never made hot fudge other than reheating a store-bought jar. I think my dad preferred plain old Hershey's syrup.
I prefer good hot fudge. I apparently have a narrow definition of what is good hot fudge. However, I finally have one that is good, a homemade hot fudge.
The recipe makes about two pints of yummy hot fudge sauce, thus it would be a good gift idea if you put it in cute little jars.
The sauce is great as a dip, in milkshakes, over ice cream or cakes, etc.
Although it really doesn't fit a healthy food post, like most everything else in life…have in moderation.
Enjoy!