Do you hate it when you know you can't use all of bananas before they will go bad? Ever find bananas at a terrific price, but feel you can't stock up on them? Well, you can keep bananas for later use…simply freeze them.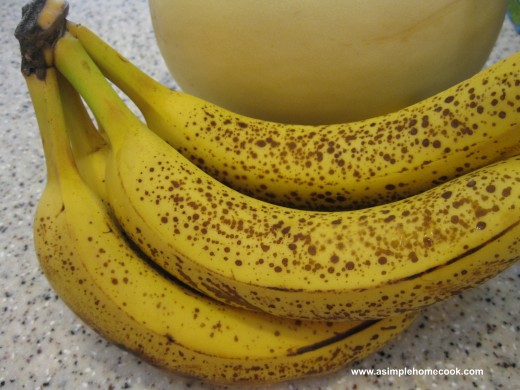 Bananas are one of the simplest fruits to freeze. You just peel them, put them in a resealable freezer bag, and place them in your freezer. Easy. I use either a one gallon or two gallon freezer bag and just add and remove bananas as needed. You can add a single banana or a whole bunch to a bag of all ready frozen bananas without any problems.
Although I would not recommend frozen bananas on cold cereal, they are great to use in smoothies, banana bread or banana cakes. They also are great when mushed and stirred into hot oatmeal. They can be used frozen (slushies or chocolate covered) or just place the needed amount in the refrigerator to thaw.
Note: If you want to make chocolate covered bananas, it is a good idea to cut the banana in half and place a stick in each half before freezing.
Enjoy!