Kale is not only a "super-food," it also seems to be super popular right now.
It has a bitterness to it sometimes, so it has not been my favorite green. However, I do love its nutritional values! If you get it straight from your garden or your local farmer's market, it is less likely to have as much bitterness.
The bitterness can be offset by how you cook it. One of my new favorites is to cook it with golden raisins and cranberries in a little cranberry juice.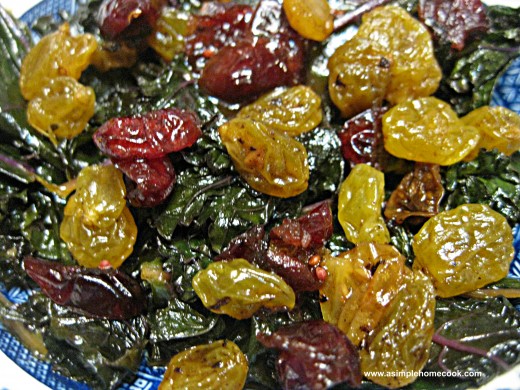 I used curly, red kale for the batch in the picture above. However, any type of kale will work.
Quick Tip: It is easy to remove the leaves from the stems by pulling the stalks through two of your fingers close to the stem from the stem end.
Enjoy!