Want to make a breakfast, brunch, or lunch more of an occasion? A mango Bellini mocktail served in a champagne flute is one refreshing way to do it.
Although a Bellini is traditionally made with peach puree or nectar, mango makes a great drink as well.
It is super simple to make.
Just start with one part mango puree, nectar or juice in a flute glass. You can make mango puree by simply cutting a mango into chunks and placing in a food processor or blender to puree. Or, you can purchase a good quality mango nectar.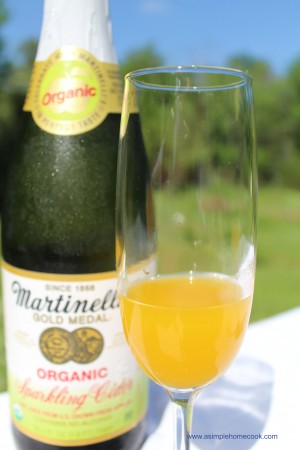 Then add two parts sparkling apple cider to the glass. If you would rather have a cocktail instead of a mocktail, use a sparkling wine or champagne instead.