I need to apologize to you. I broke the first rule of food blogging: Do not eat before you take pictures. Yes, I confess that once my dinner arrived at Mrs. B's Reggae Cafe my brain disengaged upon the wonderful aroma hitting my nose and I just started eating.
I even totally forgot about my trepidation that the food might be too spicy for my wimpy palate. It turns out the oxtail was not spicy at all; it was just delicious. However, there were plenty of dishes on the menu that sounded spicy for those who really want spicy…like my husband. He had fish…it was spicy and he loved it.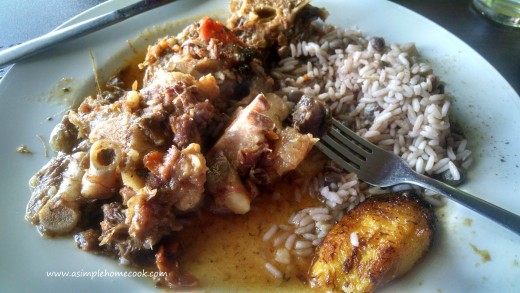 My daughter said she was not hungry and only wanted one of the desserts she saw in the display as we entered the restaurant. We insisted she eat something else; she chose beans and rice. I offered her a bite of my meal…that was a mistake. She ate at least half of my oxtail and veggies. So, I decided to get some dessert as well.
The server took my daughter to look over the dessert case so she could decide what she would like to order. She chose the creme brulee while my hubby and I split a LARGE piece of apple pie. Both desserts were WONDERFUL!! Of course, I forgot to take a picture before eating….again!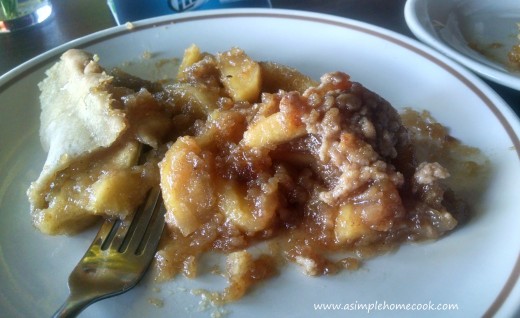 Mrs. B's Reggae Cafe is open Wednesday through Sunday, but the oxtails are only available on Fridays and Saturdays.
The service was very friendly and attentive in the smaller restaurant. It is a great place to have a leisurely meal and even listen to some live music on certain nights. Definitely worth checking out if you are in the area, but just remember this is not fast food.