The plan was to make mushroom risotto…I had all the ingredients ready to go. However, my family was already asking how much longer until we were going to eat and it was getting late. Thus, I decided to ditch the arborio rice and grabbed the orzo pasta instead. After all, it cooked in half the time and it still looked like rice…I thought it was worth a shot. If it did not work out, there was pizza in the freezer.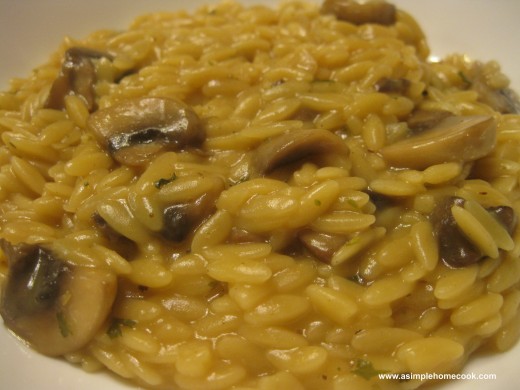 It turned out great…a nice texture and a really good flavor. The pizza was saved for another day.

The type of mushrooms used does not really matter for this recipe. You can even use dried or canned mushrooms. However, you may need to adjust the cooking time and method for the mushrooms depending on what you use.