My daughter complained about being hungry. I really did not want to eat at any of the chain restaurants that were around us. A quick search on Urbanspoon led me to find a decently rated local "Cuban and Caribbean" restaurant.
Although Papi's Cuban and Caribbean Grill is an independent, local restaurant, they actually has several locations in the Atlanta area. We were close to the shopping center where the Kennesaw restaurant is located.
It appeared that the Kennesaw location had expanded at some point and now had two rooms. The booth we sat in was showing some significant wear and tear, so I am guessing that we were in the area that was in the original part of the Kennesaw location. Other than a little wear and tear, the location seemed very clean with quick and very friendly service.
My daughter liked the Cuban sandwiches we had in Nashville, so I let her order one knowing that we'd split half and take the other half home to my husband.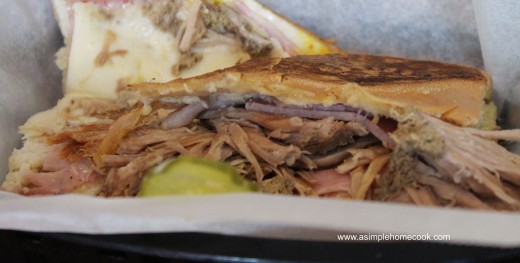 The Cuban was okay. I liked the Cuban I had in Nashville much better, but it was not bad.
I preferred the sandwich I ordered, the Ropa Vieja. It was excellent! The shredded beef was very tasty.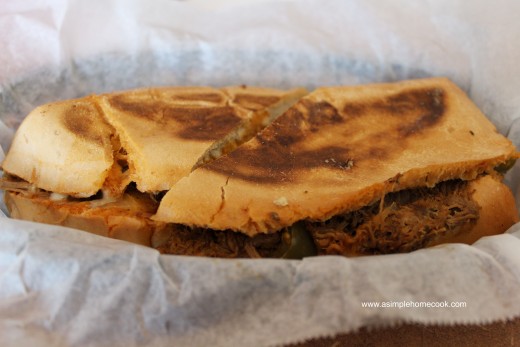 We also really enjoyed our side of fried plantain.
My daughter's favorite dish was dessert. We split a serving of flan. She couldn't wait until I took a picture before she had a bite 🙂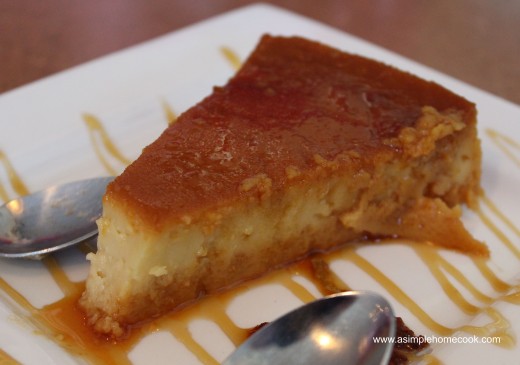 I had to agree; it was very good…very sweet, but very good.
The prices were reasonable. The menu selections were plentiful, especially if you like Cuban cuisine. Plus, there was a variety of unusual drinks.
I think Papi's was worth a trip a little out of our way. I know my daughter didn't complain about being hungry the rest of the day.