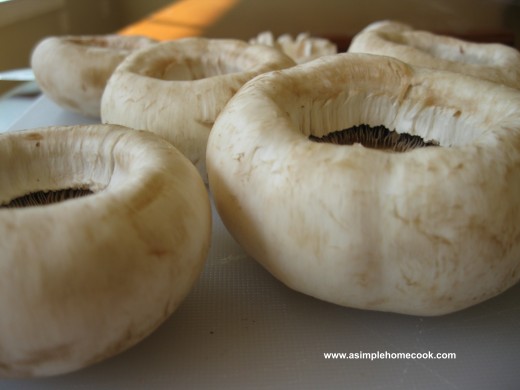 Don't you just love mushrooms? If your answer is no, are you my sister? We are mushroom fans in my house. Even my six year-old loves mushrooms…topping pizza, in soup, sauteed, marinated…she eats them all.
Stuffed mushrooms are one of my family's favorite appetizers. However, we rarely have friends over for a formal dinner or a party so I occasionally make them as part of our regular dinner instead of a main dish.
Although there are several fillings that I really like in mushroom caps, seafood and sausage are probably my two favorite. Sausage is the one I end up making the most often. My version only requires a few ingredients, however it still has a lot of flavor.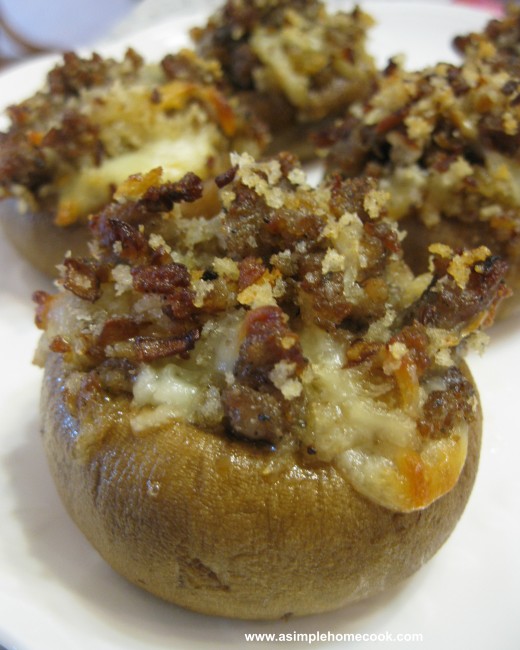 If  your interested in making seafood stuffed mushrooms, I have posted two of my favorite  recipes. Here are the links:   I call them Version 1 and Version 2…  Don't let the uncreative names influence you; they are very tasty, too.