A wonderful side dish for any cookout, picnic, or barbecue (or any meal if you like it as much as I do) is pasta salad. It is an easy, versatile dish that can be made well in advance.
You can use your favorite type of pasta and vegetables to make it the way you like it. If you add some ham, bacon, turkey or other deli meat you have a complete meal.
I make two types of pasta salad. One has a creamy dressing made with sour cream and another dairy-free variety. Both are simple and taste even better if you make them a while before serving.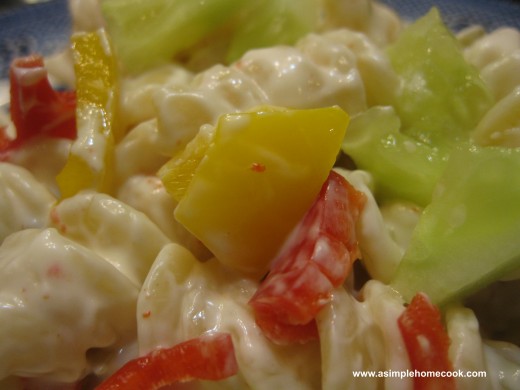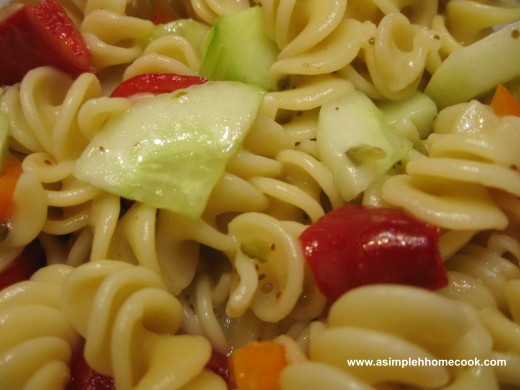 Here is an even easier version that is great when refrigeration is an issue or you need to be dairy-free.