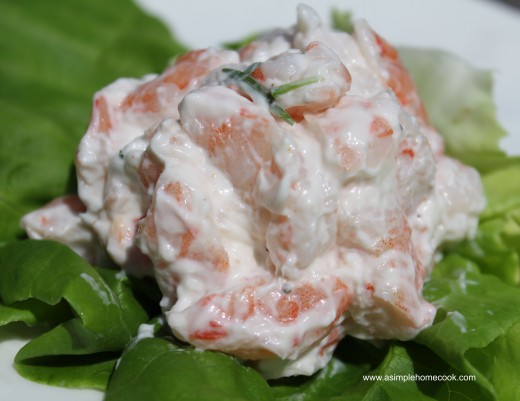 Inspired by lobster rolls, I decided to make a shrimp version. It did not take me long to decide not to try and make my own New England-style hot dog buns to put the shrimp mixture in, so my shrimp roll quickly became a shrimp salad.
Although a traditional lobster roll has only mayonnaise, I decided to add plain Greek yogurt to lighten the salad and make it a little more healthy. You could just use mayo if you want/need it to be dairy free…perhaps add a little more lemon juice if you drop the yogurt.
While sometimes found in lobster rolls, tarragon works well in the shrimp salad as well. If your not a fan of tarragon, dill works very well instead. Just like any recipe, adjust the herbs and seasoning to meet your tastes.