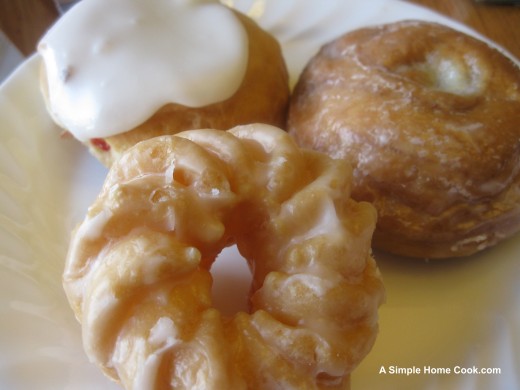 Most any morning in the small town of Williamsburg, Ohio, just outside of Cincinnati, you will probably find a line at the local donut shop.  Holtman's Donut Shop has a wonderful selection of delicious donuts that are made fresh daily.  Well, the selection is wonderful if you get there early.  The donuts are very popular and they frequently sell out of several types by late morning.
Although the different types that are available are listed on chalkboards above the counters, there is something wonderful about looking at all of the donuts in the case directly in front of you.
The Williamsburg location is actually the second location, there is the original location in Goshen.  Both locations offer the same high quality donuts and friendly service in this family business.
Besides having great donuts at a very reasonable price, there is something that you find in a small, family business that gets lost in a large, chain donut store.
If you are in the region or planning a trip, Holtman's is definitely worth going out of your way to get a dozen 🙂