Smoked salmon is a great item to have on hand anytime, but especially though the holiday/entertaining season. Its price per pound can be rather expensive, but a little can go a long way…especially when paired with eggs.
Although my family loves smoked salmon in mini-frittatas, smoked salmon deviled eggs disappear from the platter faster than I can make them…especially since my discovery of bread and butter pickle relish at my local grocery stores.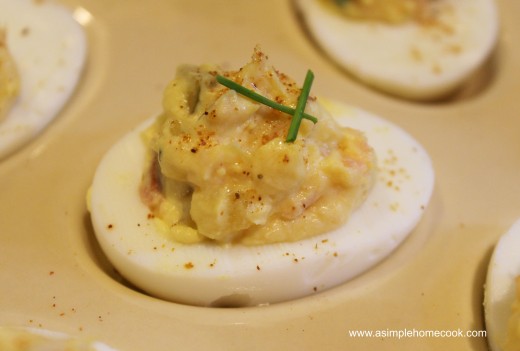 Whether you serve them as an appetizer or a side, these deviled eggs can really impress your guests.