Don't you just love the versatility of pork tenderloin? It can be cooked so many ways with so many flavors and so quickly that I often wonder why I don't fix it more often.
Although it is not the cheapest cut of meat, it can often be found on sale. It freezes well and usually comes shrink wrapped for a longer shelf life. Besides, a whole, lean pork tenderloin makes enough to feed eight people and still have left-overs.
It is one of my "go to" dishes for company and one ingredient that I am not hesitant about using to develop my own recipes.
As the cook-out season is upon us, grilled tenderloin sounded great. However, I wanted to make sure it turned out moist and tender, but had a punch of flavors as well.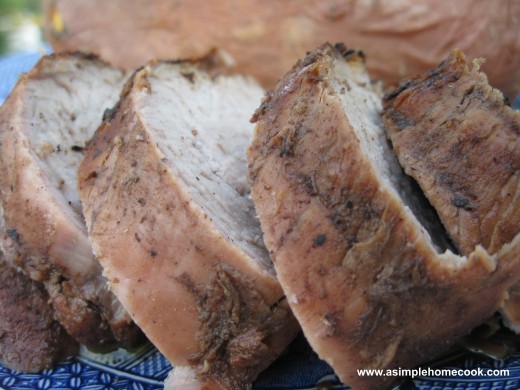 Wanting something different from my favorite rosemary pork tenderloin, I decided to go for a balanced, Asian inspired flavor. The use of savory and sweet flavored marinade is enhanced by adding a little 5 spice to the meat on the grill.
It has already become one of my family's favorites.