As I pulled into a parking space in front of Thai Phooket I had serious doubts that I should be taking my 8-year-old to eat at this establishment. A quick double check on Urbanspoon somewhat reassured me that it was indeed "kid friendly" and had decent food. If it had not been a Sunday afternoon after a long drive, I would have chosen to go to one of the other East Nashville restaurants that was not only more familiar to me, but frankly looked a lot better from the outside.
One step inside, a friendly greeting from the staff, and my daughter's exclamation of "Wow! This place is much nicer on the inside" gave me much relief about my choice. The outside appearance does not do justice to the warm, friendly service and great food found within the restaurant. When the food came was easy to understand how it could be so busy at an off hour on a Sunday afternoon. It was fantastic!
My daughter ordered the Thai restaurant staple, Pad Thai. It was sweeter than some others I have eaten…and I loved it.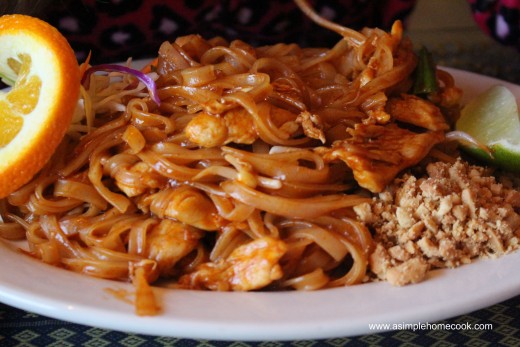 I noticed one of the wait staff carrying a large bowl back to another table before I ordered. Then, I glanced down and saw Pho on the menu and decided to order it. A couple of minutes after ordering I wondered what had possessed me to order Pho in a Thai restaurant…afterall, there were many traditional, good-sounding Thai dishes on the menu. When I got my order and tasted it, I was very pleased with my selection. It was not the same as other Pho I've eaten, but it was very good.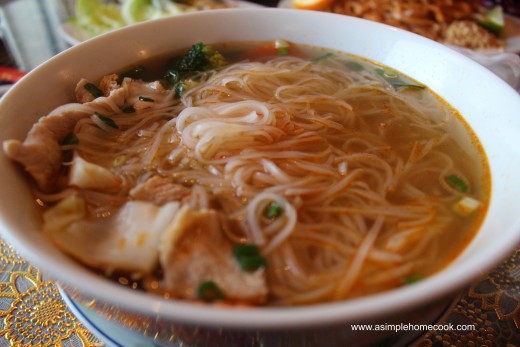 They even brought the optional toppings and a selection of spicy looking condiments to add to the Pho if I chose…I added vegetables, but not the heat…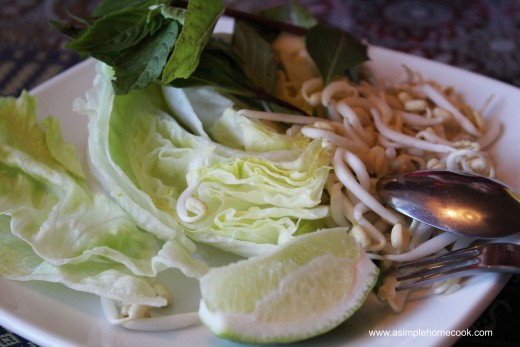 My husband was not with us, so I decided to order him one of the specials listed on a board near the entrance of the restaurant, crispy duck. Even a couple of hours later, it and the large amount of leftovers my daughter and I had after stuffing ourselves at the restaurant were still warm.
The duck looked so delicious when he opened the box that I just had to try some myself. Wow! We loved it.
So, for about 40 dollars, the three of us had two meals. We really enjoyed eating the leftovers the next day.
The next time trip in or through Nashville, we will be stopping to try the curry and drunken noodles, which I noticed were very popular. Of course, I still might get the Pad Thai, duck, or Pho again….
Thai Phooket Restaurant