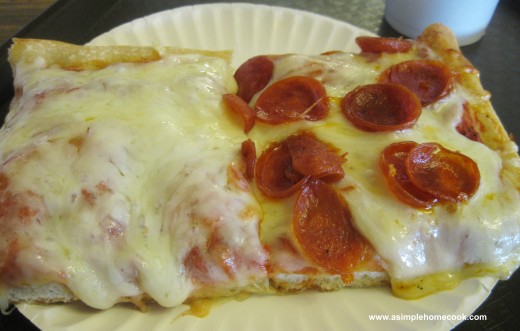 When you think of great pizza, West Virginia may not be the first (or second, or tenth) place that comes to your mind. However, perhaps it should.
Although I have had some very good pizza across America, my favorite is still pizza from The Pizza Place in my hometown, Parkersburg.
You would think that after eating the pizza for lunch most days of my high school career (Pizza Place restaurants are located directly across from both high schools in Parkersburg, and they used to have open lunch) would have made me tired of the pizza. However, it never did.
As an adult, I and many others have moved away from our hometown, but have not been able to find any other pizza that we like as well. There is something special about it.
The Sicilian (thick) and the Neapolitan (thin) pizzas are available by the slice or the pie. The Sicilian pizzas are sold by small (half) or large (whole) and are the more expensive option with a whole pizza costing nearly 30 dollars. However, a whole pizza is 12 thick slices like pictured above. The Neapolitan pizzas are sold in 14 inch and 18 inch rounds.
Most people eat the pizza with just cheese or pepperoni, but other toppings are available.
Although they do sell sandwiches, etc., they are not the primary focus. The Pizza Place is about good pizza.
A must stop if you are in the area, in my humble opinion.