The landmark drive-in institution that is The Varsity in Atlanta has been well documented in television shows, magazines, other blogs, etc. So, why am I also writing about it? Well, I am not exactly writing about the "World's Largest Drive-In." I am writing about one of is other locations…yes, there are multiple locations of this institution.
Unlike some of my neighbors, I do not have a nostalgic investment in the original location near Georgia Tech. Although I think it looks nice as I drive by on I-75, I actually prefer the smaller, less crowded….um, cleaner location just north of Atlanta in Kennesaw, Georgia.
Located next to the Town Center mall not far from I-75, this Varsity location is much smaller and not a drive-in. However, think the food and drinks are of a comparable quality.
The Varisty is where I go when I am longing for a West Virginia style hot dog…boiled hot dog with my choice of toppings. I like to get ketchup and slaw. My husband got a "heavy" but was not such a fan of the chili (sauce). Next time, he says he'll get a cheese dog like my daughter.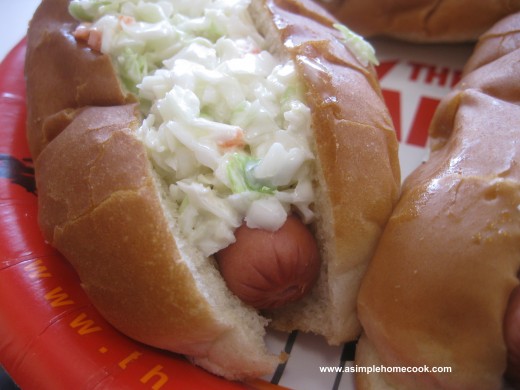 They both enjoyed the famous Varsity Orange drink, which I can't drink because of an allergy. We all enjoyed the onion rings and peach pies.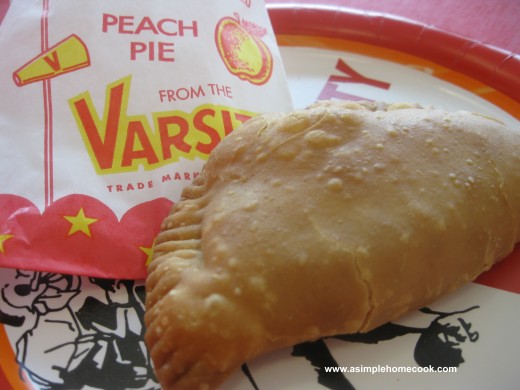 Frankly, the liking peach pie was as surprise for me. I am not normally much of a fan of fried pies.
If you want the full original Varsity experience or have a nostalgic connection to the original, this is probably not the location for you. However, if you want less of a crowd and Varsity food, you should give it a try.