While I like the full-size, traditional tomato pies, I really liked the idea of individual pies for when there are too many or too few people for a 9-inch deep dish pie.
Inspired by the tomato pie at the Tomato Shed near Charleston, SC, I decided to use biscuit dough for the crust. I really like the biscuit dough crust.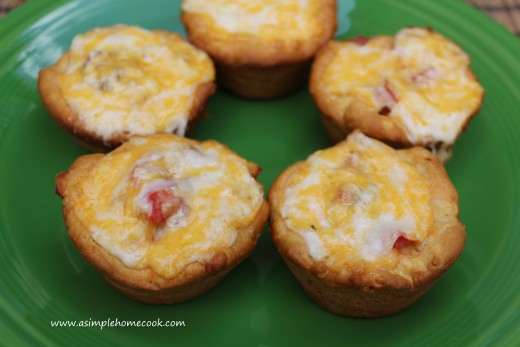 You can make your own biscuit dough from scratch, or keep it simple by using biscuits from a can. Simply slice the dough in thirds or halves and use it to line a regular sized muffin tins. Then, bake it and remove any excess dough from the center before filling for the tomato pies.
These super simple and delicious mini pies are great for parties, receptions, picnics, brunch, lunch, teas, and everyday snacking.
Enjoy!