Although it is a great way to use leftover ham,  I always made ham loaf from a "ham loaf mix" that I purchased at the meat counter at the grocery or meat store before we moved to our current home.  The mix was simply ground ham and ground pork in the correct proportions to make a ham loaf.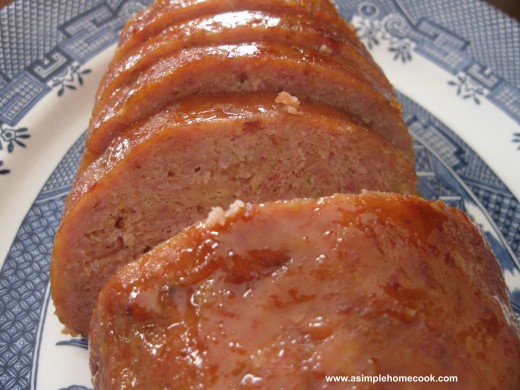 I now grind my own ham and add store bought ground pork in a 1 3/4 to 1 ratio.  The big advantage I have found is that I now control the leanness, etc. of the meat that goes into the loaf.  Thus, basically eliminating the odd or poor ratios sometimes found in the store purchased mixes.
Unlike many of the recipes I share, this is not my mama's ham loaf.  Her recipe and many others call for milk to be added to the meat mix.   I do not use any milk.   I also make enough glaze that I can serve it as a sauce on top of individual slices (something I had never seen until my dad started ordering ham loaf at a Amish Country restaurant in Ohio).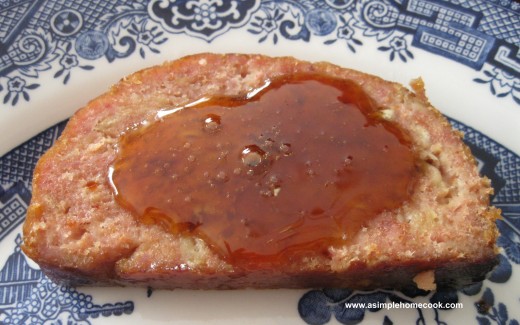 In order to grind your own meat for this recipe you can use a food processor (especially if you are just grinding ham), a kitchen stand mixer grinder (what I currently use) or a hand-crank grinder (what we always used for grinding meat, etc. at my parents) or an electric version.
The grinders also work well for minced meat, ham salad, and pimento cheese. To me, they give a very different consistency than a food processor.
Here are some different ones available: