A standard in repertoire of many home cooks, meatloaf may not be sexy, but it can be good.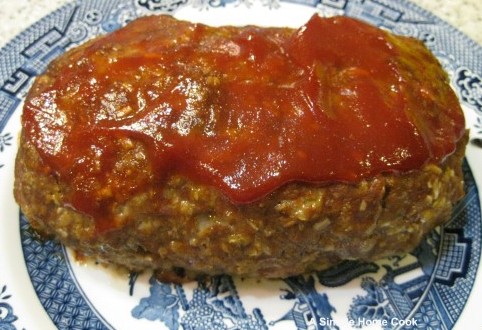 Recipe: Simple Meat Loaf
Ingredients
1 lb. of ground beef
1 lg. egg
1 Tbsp. minced dried onion
1 tsp. seasoned salt
1/2 c. quick cook oats
1/4 c. ketchup
Instructions
Preheat oven to 350 degrees.
Spray baking dish with nonstick cooking spray.
Mix all the ingredients until well blended.

Form into loaf.

Bake for approx. one hour at 350.
If desired, add more ketchup to top after about 30 minutes.
Variations
May use approx. 1/4 to 1/3 cup instant rice instead of oats.
May use a mixture of meat instead of just beef.
Recipe can easily be doubled.
Number of servings (yield): 4- 6