Since my first trip to Mississippi when I was eight to visit my older sister and her family, I have thought of barbecue when I thought of Southern food. As an adult, it is want I always wanted to eat every time I traveled to any state that I thought should have good barbecue.
Now that I live in the South, I still think it is the place for great barbecue. Albeit there are many different types of barbecue and everyone has an opinion on what type/region is best, good barbecue seems both an art and a science. That is why I usually leave it to the professionals to make it.
If you like fall-off-the-bone tender, moist, and flavorful ribs and are in the Chattanooga, Tennessee area try them at Hillbilly Willy's.
Don't be fooled by the unremarkable, older shopping center location. Inside is a clean, casual, order-at-the-counter restaurant that has friendly service and great food.
Like other great barbecue restaurants, they use real wood (a slow, laborious process) to smoke/cook their meat. You can even see the smoker's if you drive on the street behind their location.
They offer ribs with a dry rub, rub and sauce, or just sauce. They have a mild and a spicy sauce. The mild sauce is a sweeter, heavenly concoction. I have no idea what the hot tastes like as I love the mild too much to try it. However, I strongly suggest that you order the sauce on the side. I forgot to ask last time and there was too much sauce on my ribs for my taste.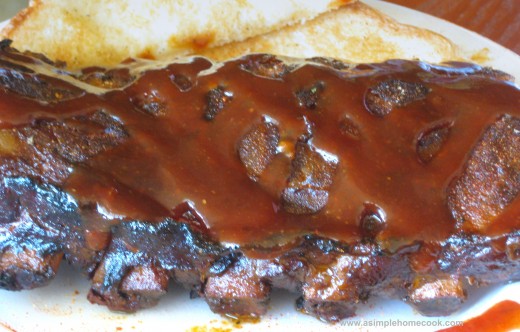 In addition to the ribs, they make their own sides and desserts. The slaw and baked beans are wonderful.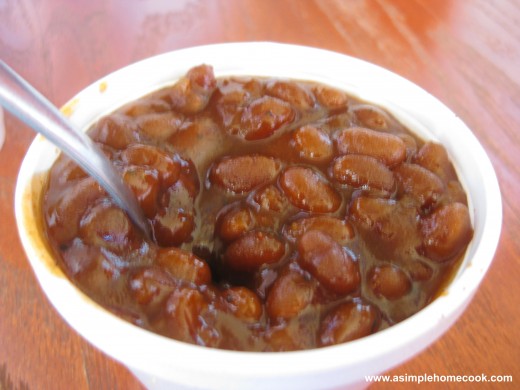 They did have wonderful derby, chess, and other pies, but they were not available the last couple of times I went there.
I must admit that I have been slightly concerned that cost savings into cheaper plates, cups, etc. might creep into their food other than the rolls turning into Texas toast, but so far it has not. I would encourage the owners not to let it. In my opinion, having homemade sides and desserts, as well as great sauce and meats is vital to this great place.
As far as prices are concerned, they are not the cheapest ribs in town nor the most expensive, but they are the best.
Hillbilly Willy's is located just a couple of blocks from I-24 and accessible from either the Brown's Ferry Road exist or the Lookout Valley exit.
There is definitely good barbecue in the South.