Cardin's Drive-In in East Knoxville, Tennessee is an authentic blast from the past that is serving up some great food and ice cream today. Like some of my favorite places including Tom's Ice Cream Bowl in Ohio and Stewart's Drive-In in West Virginia, Cardin's is not a modern take on a classic (like Sonic) but a continuation of the original.
While you can choose to eat a picnic tables under the awning of the drive-in, if you stay in your car they will come to your window to take your order and bring it out to you on a classic window tray if you eat there.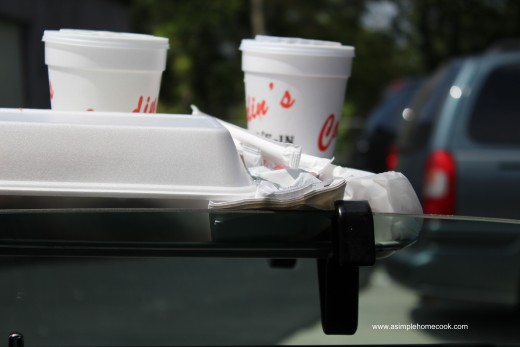 The menu is mostly the classic offerings including ice cream, burgers, hot dogs, and fried sides. The Frito pie dish was a little unexpected by me, but then again that may have more to do with the drive-in's location more than an update to the menu.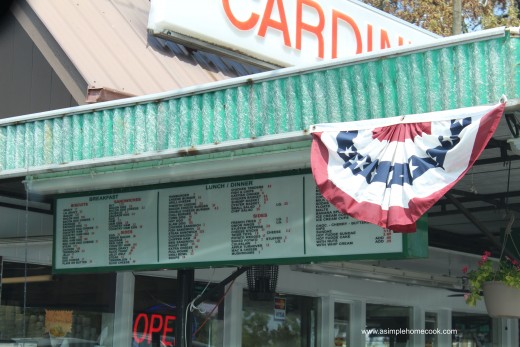 Everything we ate and drank was great. The peanut butter milkshake was wonderful! The small ice cream cone was large and tasty, according to my daughter. Also, my dairy-allergic husband says the Coke was fine 🙂
I enjoyed the very large chipped ham sandwich.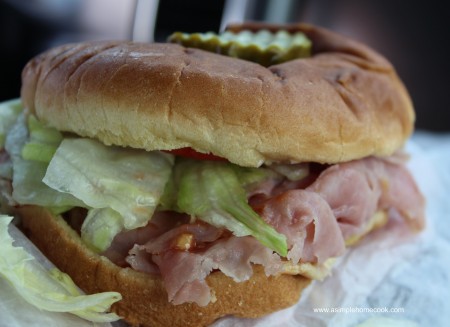 However, I must admit that on my next visit I plan to get the slaw dog. It is not that the ham sandwich wasn't very tasty; it is that I love a good slaw dog. Cardin's has a good slaw dog. The hot dog covered in Cole slaw brings back great memories of drive-ins and ice cream stands of days gone by when I was growing up in West Virginia much more than a ham sandwich.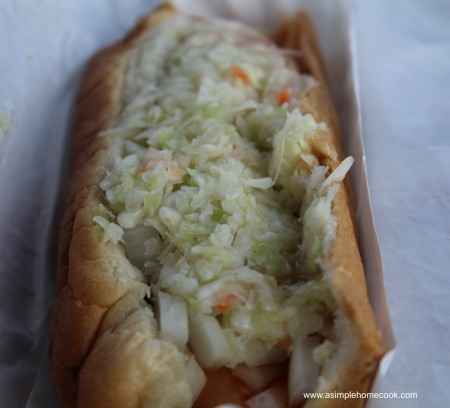 Cardin's Drive-In