No matter what you call them, these cookies are similar in flavor to a good ginger snap.  However, I think these cookies taste better.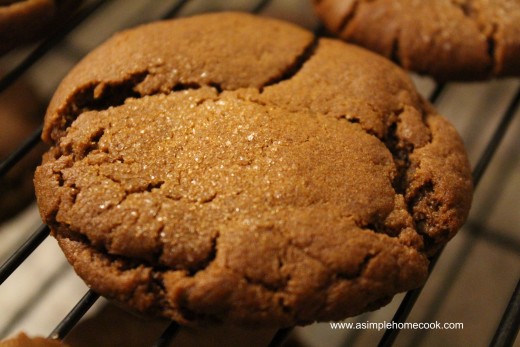 These were one of my dad's favorite cookies.  Mom made at least a couple of batches of them every Christmas.
She had two recipe in her collection.  They were almost identical.  Dusty Miller Cookies use powdered sugar to coat the cookies and do not have any cloves. Molasses Crinkles use granulated sugar and contain cloves. The Dusty Miller recipe was very vague compared to the Molasses Crinkles recipe; in fact, it gave a oven temperature range of 375 to 400…I have never seen that in another cookie recipe.  There were also some discrepancies in exactly how much baking soda and flour to use.
To share this recipe(s), I decided to just tell you how I make them and provide you options. I have just two tips: 1) Use the best molasses you can find and 2) They are better the next day (or even two days) after you bake them.