UPDATE: GOLLYWHOPPERS PERMANENTLY CLOSED. A FORMER MANAGER HAS OPENED A SANDWICH SHOP IN THE SAME LOCATION. IT IS CALLED GREG'S.
GollyWhoppers is a local sandwich shop in a small shopping center on East Brainerd Avenue in Chattanooga, Tennessee serving good food at good prices.
There sandwiches are on fresh bread and rather large.  This is a full sandwich.  You can purchased a half sandwich (which I need to remember to do the next time).  The sandwiches are made to order with what you would like on them.  However, they do have a signature sandwich, The GollyWhopper, that comes with 5 meats and four cheeses. It costs more than the standard sandwiches, of course.  I have never tried it (nor am I ever likely to).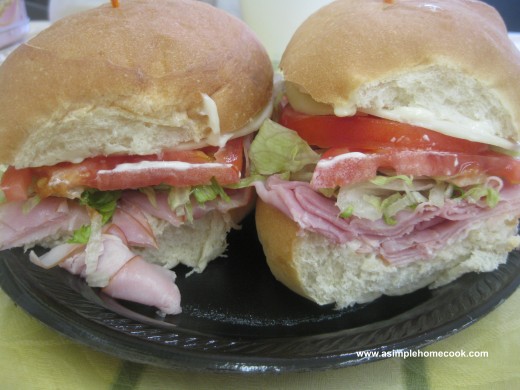 They also have a variety of soups.  Although which soups are served does differ from day to day,  chili is apparently served everyday.
I had the vegetable beef soup.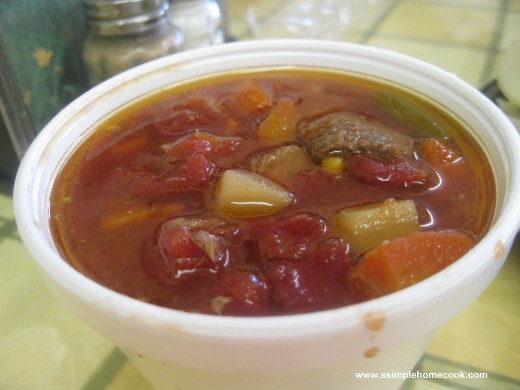 My daughter ate the chicken and rice soup.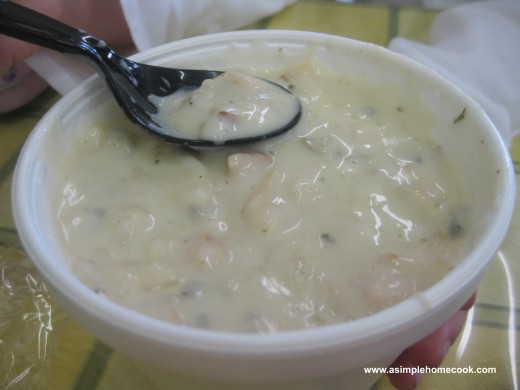 Both soups were excellent.
They also offer salad, baked potatoes,  hot dogs, and desserts.
The desserts were in a case and looked fantastic.  I noticed many people seem to order dessert every time I have been in GollyWhoppers, so I think that they perhaps taste as good as they look.
They are located in a shopping center with plenty of parking, on a rather busy road between I-24 and Lee Highway, and seem to be rather busy every time I have gone there.  However, I am surprised they are not even busier considering the  good food, reasonable prices, and quick service  they provide.
Definitely worth a try if your in the area and want soup and/or a sandwich.