A Ruben sandwich piled high with quality meat, melted cheese, and cabbage on tender rye bread…not what I expected to find in Cincinnati, Ohio. However, I found that great sandwich and more at the local chain Izzy's.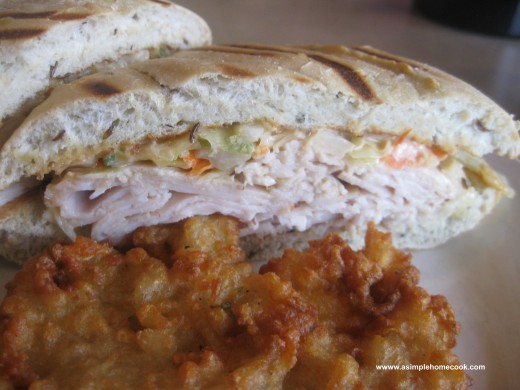 Started by Jewish immigrants in 1901, Izzy's was "the kosher style delicatessen West of the Alleghenies," according to the company's website. What started as a single store is now a local chain with nine stores in the Cincinnati metro area.
Sometimes when successful food establishments expand, the quality and staffing is inconsistent or worse. From my experience, Izzy's doesn't seem to suffer from these maladies. The three locations I have visited have all had the same excellent level of friendly service, the same quality of food, and clean, well-maintained stores.
It is kind of ironic that I like Izzy's so much…I really don't like the corned beef and sauerkraut combination of a traditional Ruben. Luckily, they have half a dozen or so varieties of Rubens including a very local twist, the Goetta Ruben. There is also a large selection of other sandwiches, salad, soups and sides on the menu.
In fact, I met people who go there just for what is probably their most famous side, potato pancakes.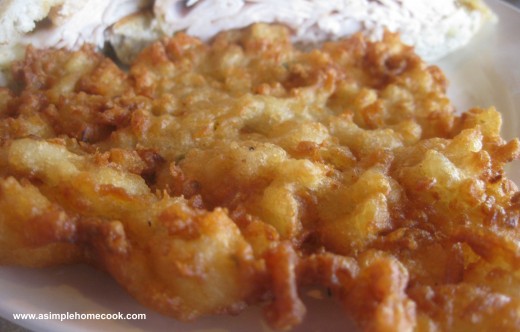 They are very tasty. They are also very large, thus they are great to split with someone else (or have instead of a sandwich as some people do).
Want to know about calories or other nutrition information? I found Izzy's website has easy to read nutritional information of their menu items very helpful. It helped me decide to stick to my favorite turkey Ruben or "The Suzzy" rather than the more than a thousand calorie Ruben Burger or Hot Brown.