Lentil Sloppy Joes are an inexpensive, healthy alternative to the meat laden version while still having the flavors of the classic. By serving over rice or on a vegan and/or gluten free bread, they can also be a great vegan and gluten free dish.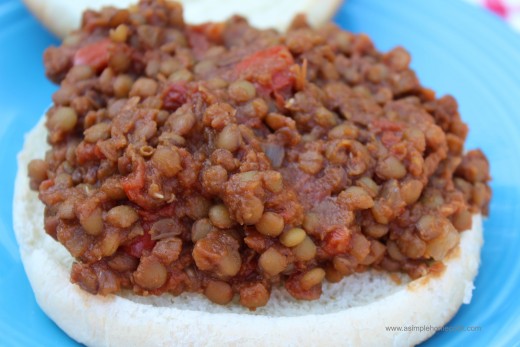 While it is great that lentil sloppy joes are low in fat and high in fiber, it is more notable that they taste great.
I believe that my husband was very skeptical when I first told him my plans to make the classic sloppy joes but using lentils instead of ground meat. After he ate the second one, he informed me that he gave it his "stamp of approval." He not only enjoyed the dish, he did not miss the meat.
I should note that what type of lentils you select may influence how similar the mouth feel of the dish is compared to its meat rich counterpart. Green and brown lentils both retain they shape fairly well while other varieties, like red, tend to fall apart too much to be similar to the texture ground meat.