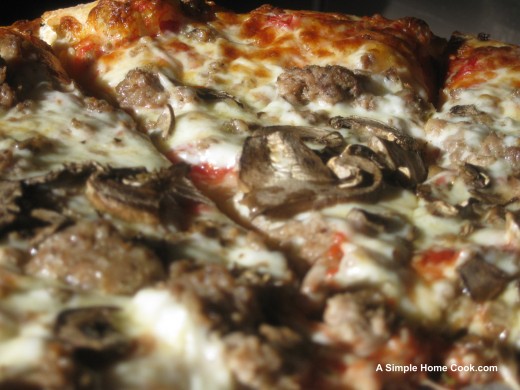 If you are in the mood for pizza in the Chattanooga, Tennessee area, I suggest trying Lupi's. The locally-owned company has three locations including one downtown. The other locations are in Hixson and the East Brainerd area.
On our last visit, I noticed a sign saying they were now serving whole wheat dough grown and milled locally. According to their website, they try and get most of their ingredients from local and sustainable sources when possible.
To me, the quality of their ingredients is very noticeable in their final product. I think their pizzas tastes great.
You have many choices when ordering a pizza from Lupis: Whole Wheat or Traditional crust, white or red sauce, and even a slice or whole pizza besides the many topping choices. One of their new choices is the ability to order a gluten-free pizza. I think this is great, especially considering how many people I know that now can't eat gluten.
One of the more unusual items on the menu is the bread loaf. For under three dollars, you can get what appears to be a rounded loaf of pizza dough with a garlic oil dipping sauce. It is a nice appetizer especially when you are with a group waiting on your pizza.
All three locations have a similar, somewhat quirky atmosphere. All three locations have friendly staff. However, it is not always clear at all three locations that you need to go to the counter and order your meal before you find a seat.
They also offer take-and bake option on your pizzas which is especially nice when you want a hot pizza, but do not live that close or you just want it later.
The only thing I have had that I did not care for was their plain cheese pizza with red sauce…I know strange, huh? When we had Lupi's with my sister and her family, she immediately knew why..too much garlic for me. She was right. I must say everyone else enjoyed the cheese pizza. It is just one of my lovable, little quirks 🙂