Maysville is a picturesque town located along the Ohio River in Kentucky. It is probably best known as the hometown of the Clooneys due to the international celebrity of Rosemary and George. It is also known for its transparent pies and tarts. In fact, it appears that Maysville is the epicenter of transparent pies and tarts with the main supplier being Magee's Bakery.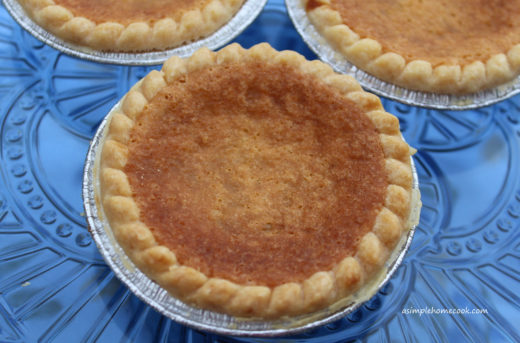 Magee's Bakery was located in Maysville proper, but has since relocated closer to the owner's home outside of town. In fact, its current location does require going off the beaten path and making some effort to reach the bakery. Its location made it even more intriguing to me, so I took a detour on a trip to check it out. I was not disappointed.
The couple, who have owned and run the bakery since the 1970's, were hard at work making and packaging tarts for shipping the day we visited. It is said the George Clooney often orders a shipment of the tarts. However, shipping the tarts to customers is not just reserved for celebrities. Ordinary folks can order tarts to be shipped to them as well. I don't know when they started shipping their goods, but I do know that they seemed to have shipping their transparent tarts down to a science.
While shipping is nice, it does not let you see all the delicous goodies in the display cases. My daughter and I ended up purchasing petite cake bites and a variety of cookies along with a supply of transparent tarts to share with my husband and some friends upon our return home. Most of the cakes and cookies did not make all the way home…they were also different and delicious.
If you go, you need to take cash. They do not accept credit cards. Everything is VERY reasonably priced.
Definetly worth the trip!
I will say that friends here (further south) thought it was similar to buttermilk pie, but not as sweet. My sister and brother-in-law thought that this version did not look like what they ate at a friend's house who grew up in Maysville…his was more literally transparent and extremely sweet. I have discovered that transparent pies are like many other regional dishes…almost everyone has a slightly different way their family has made it for generations.
Magee's Bakery's transparent tarts are very sweet, but I think the sweetness is tempered a little compared to a pie because the amount of filling may be less (or maybe this version is not as sweet as others). I really loved the tart's crust…and I am not a big crust fan. I think that the transparent tarts are wonderful!