On a ridge overlooking downtown Chattanooga and the trendy area of North Shore sits Nikki's Drive In. Although it is geographically close to the North Shore, it is an antithesis to trendy eateries.
Unlike many restaurants furnished to have a retro feel, this is an authentic, historic place. Although they have not had curbside service in several decades, this place has not changed much since it opened. The booths, stools, jukeboxes on the walls inside appear to be the originals. The menu has not changed much since it opened at another location in 1941 and neither has the way the food is prepared…all most entirely from scratch.
How did I find this gem? Although infrequently, I would occasionally drive by the place I think that I wanted to eat there some time. It was always very busy…a very good sign to me of where to eat. Then, I saw a program on a PBS highlighting the restaurant. This made me want to go even more. Finally, last summer I had the chance to stop for lunch. It was the first visit, but it was not my last.
Between the PBS program and a little Internet research, I knew that they did not serve desserts because the place is small and busy, only took cash (although they have an ATM inside), and were renowned for their fried shrimp and onion rings before my first visit. Thus, I went prepared.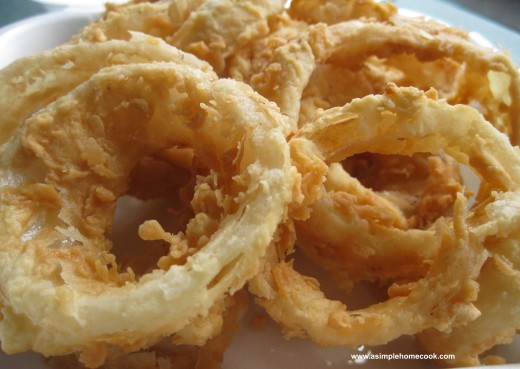 The onion rings and shrimp are always perfectly cooked, but they do lack seasoning in the breading. Although this is not a problem for me with the onion rings as they have a wonderful yellow sauce on the tables to dip them in and the onions themselves are fresh and delicious, I apparently need seasoning on my shrimp. However, many people love them and they are very popular.
The club sandwich is my favorite.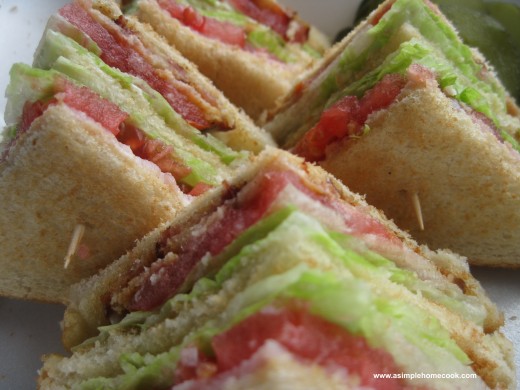 I do notice that I am usually in the minority as most other people are either eating the shrimp, chicken, or a cheeseburger.
My six-year-old daughter usually orders the salad. It is a side salad size and comes with just lettuce unless you add tomatoes and/or cheese.
If you go in the summer, there is outside seating available and the view is really nice. If there is a wait for inside seating, the staff is very efficient and turnover is fairly quick. You do need to ask who was last in line upon entering if you are going to wait as it is up to you to keep track. Also, do plan on eating at the counter if you are alone as the tables and booths are reserved for parties of two or more.
Although I read somewhere on the Internet that Nikki's was wheelchair accessible, I find this hard to believe unless you are eating outside. The inside is too crowded with people and furniture to be able to move a wheelchair around easily.
One really nice aspect to Nikki's is the owner. I recognized her from my research as she came around to ask if everything was alright. She has done this all four or five times I have been there. Although she is said to be in her mid-80's, she apparently comes to work everyday.
Although this is not a place for a quiet, slow-paced dining experience, Nikki's is a good food and an old-fashioned dinner/drive-in experience. I recommend giving it a try especially if your nostalgic for the "good old days."