I find myself making a lot of sheet cakes whenever I cook/bake for a large crowd (70+ people). Thus, I am always on the lookout for new sheet cake recipes. I found one for a pineapple sheet cake in the Lehman's Anniversary Cookbook and immediately changed it 🙂 Yep, that is how I roll anymore.
Anyway, the result was my daughter's favorite of the four cakes I made for a big dinner.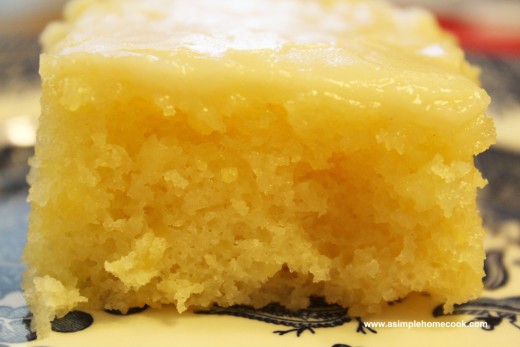 The cake is very moist and not overly sweet, but it's still rich. I added coconut flavor by using coconut milk in the icing, thus I turned it into sort of a pina colada cake.