I am not sure when we first discovered Taggerts. I do know that it was many years ago and it was not there original location, but at a store in North Canton that no longer exists. I also know that my dad loved their ice cream and I loved their lemon Pepsi…maybe it was Coke back then.
It became a regular stop when we were in the area for several years. When we found that store was no longer there on one of trips, we wrongfully assumed that Taggerts no longer existed. Thus, it took the Internet and more than a decade for me to finally get to Taggerts again…this time at its original location.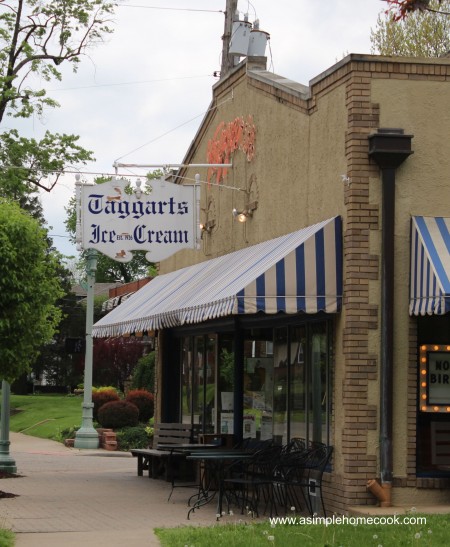 The food and ice cream were as good as I remembered. In fact, I think the ice cream was better than I remembered…I did not have as much of an appreciation for ice cream back then.
This old-fashioned ice cream parlor makes their own ice cream. It is delicious.
My daughter had a scoop of banana. She really liked it. I got to taste it and thought it was fantastic.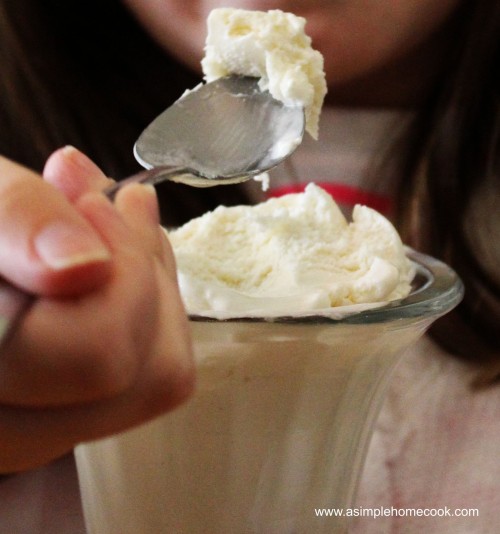 In memory of my dad, I ordered the mini Bittner. Taggerts are famous for their Bittners, ice cream mixed with chocolate syrup with salted pecans on top. I ordered the mini after seeing several people receive the larger (standard?) size; the mini was enough to satisfy me. It tasted like the ones my dad used to get; he loved them.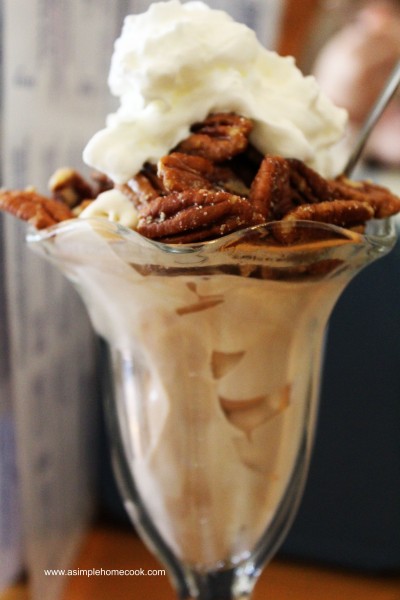 As I can no longer tolerate much lemon, I forced my daughter to order a lemon Pepsi. Although she liked it okay, her enthusiasm for it was not nearly as much as mine. Thus, I had to take a sip and see if it was any good…it was.
Taggerts is once again a must stop whenever I am in the area. I wish I realized it still existed before I moved so far away…