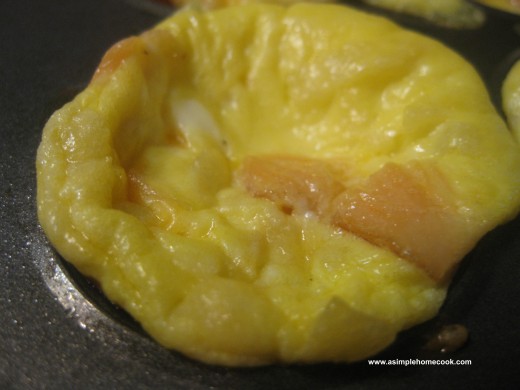 My daughter loves salmon. When it is not in season (oh yeah…I don't buy fresh farm raised salmon, a personal preference) I often buy smoked salmon from a large warehouse store and it is more than we use in one (or two or three) meal(s).
Although my daughter likes to eat it plain, I like to find other ways of enjoying it.  As smoked salmon goes really well with eggs, I put it in both traditional folded omelets and their baked counterparts, mini frittatas.
Mini frittatas are so cute! They are great for appetizers, brunch, or breakfast for a crowd. Plus, they are simple to make.